FOR IMMEDIATE RELEASE
Amy Hasenberg
Communications Director
[email protected]
607-684-6242
Elmira, NY–Tom Reed knocks doors in Elmira. "Our right to vote is one of the most important rights we have as Americans and we are out here knocking doors to make sure our communities use that right," said Tom Reed. "New York is home and I am proud to bring our voices to Washington. The job isn't done yet and I am humbly asking for the support of our communities so we can continue fighting for fair policies for our families."
Reed and Elmira Mayor Dan Mandell spent part of Thursday morning knocking doors in Elmira to encourage families to vote on November 8th.
 "I have proudly endorsed Tom Reed because he cares deeply about our families–Tom is the man we need fighting for us in Washington. " said Mayor Dan Mandell. "Tom is always accessible to our communities and Tom's willingness to go door to door and talk with voters is a testament to that."
Tom Reed and Elmira Mayor Dan Mandell talk with an Elmira resident about the coming election.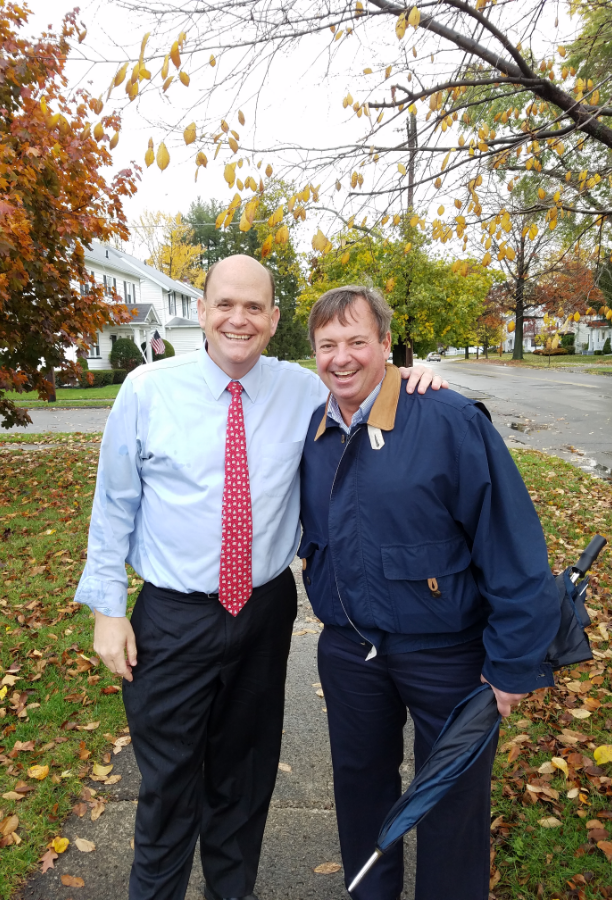 Tom Reed and Mayor Dan Mandell braved the rain to knock on doors in Elmira on Thursday.
###